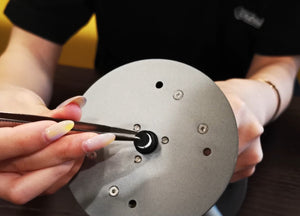 The little piece of black paper on the microphone capsule of Headrec Binal 2 is called a pop filter or a windproof screen. After the microphone is being used for a while, the filters may be worn out.
Now we got you a solution - replacement pop filters for your Headrec binaural microphones. These pop filters also work with 3Dio FS and FS XLR.
This filter's material is slightly different comparing to the original one comes with Primo capsules. However it doesn't have any impact on the sound quality and durability.